SGT P Single gas detector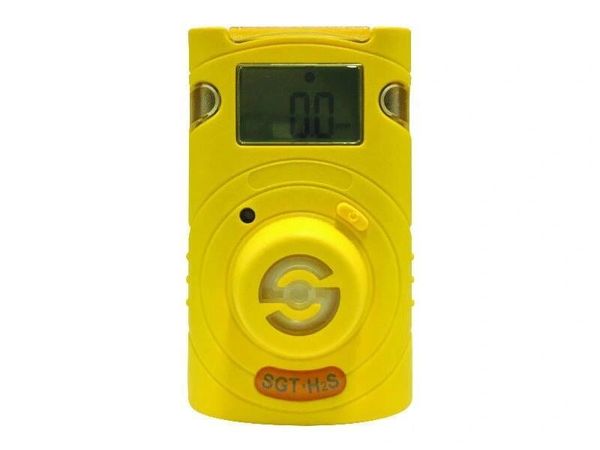 SGT P Single gas detector
Senko SGT P single gas detector


The Senko SGT P is a fully-featured single-gas detector that offers you unequaled value.
The SGT P single gas detector is your daily monitor for hazardous environments, because of its high reliability and user-friendliness. SGT P is the most cost-effective way to ensure safety. SGT P has an unlimited lifetime of operation with replaceable sensor and battery.
The SGT P is easy to wear, the back of the device has a strong metal clip to secure the monitor to a shirt, belt or helmet. The SGT P devices are compatible with SGT Docking Station and SGT IR Link. Both devices provide the function to download the data of the SGT single-gas monitor. The 30 most recent events can be stored on a data carrier.
SGT P can be calibrated or bump tested manually. The Docking Station will automatically calibrate four devices simultaneously (up to 12 devices per minute), which reduces downtime and gas consumption.
SPECIFICATIONS:
Detectable Gas Ranges:
O2 = 0-30%Vol | CO = 0-500ppm | H2S = 0-100ppm 
SO2 = 0-200ppm | NH3 = 0-100ppm | H2 = 0-1000ppm 

Output Specifications: LCD display of current reading with alarm sounder and vibrator

Sensor Technology: Electrochemical Cell 
Power Supply: DC 3.6V, 1.2Ah Lithium Battery
Operating Life: 24 months - Replaceable sensor and battery

Operating Temperature: -30C to +50C 
Operating Humidity: 5% - 95% RH (Non-condensing)     
Dimensions: 49mm(W) x 84mm(H) x 40mm(D)
Weight: 93g (Toxic), 104g (O2) (Battery, clip included)
Alarm: 95dB
Enclosure Material: Polycarbonate and rubber
IP Rating of Enclosure:  IP67
Certificates & Approval:  ATEX: II 1g Ex ia IIC T4 
                                            CSA: C1,D1, Groups A,B,C,D,T4
                                            IECEx: Ex ia IIC T4 Ga


HIGHLIGHTS
• Lightweight & Compact
• Stores up to 30 events
• Replaceable sensor and battery
• 2 Years Warranty
• IP-67
• Fast bump tests with Docking Station
• Visual, Acoustic and Vibration alarms