SGT N Single gas CO2 detector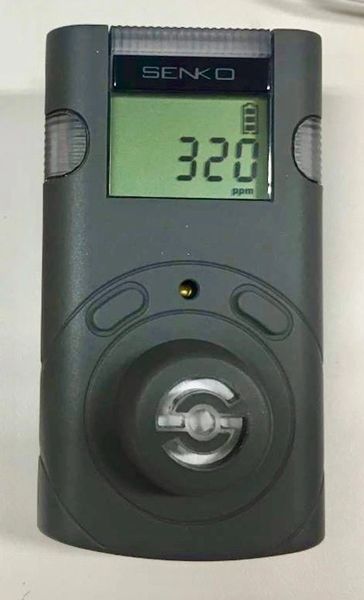 SGT N Single gas CO2 detector
Senko SGT N single CO2 gas detector


The Senko SGT N is a fully-featured single-gas detector that offers you unequaled value.
The SGT N CO2 is a Single Gas Detector offers reliable and durable carbon dioxide detection in a compact, and lightweight package. SGT N CO2 uses a low power NDIR (non-dispersive infra red) sensor to provide fast and accurate detection. Its low power consumption allows for a battery life in excess of seven days (continuous) from a single charge. SGT is designed to withstand the harshest industrial working conditions, with an IP66/67 protection rating and delivers industry leading alarm time, changeable alarm levels and data logging. Communication is via the USB charging cable using bespoke PC software.
The SGT P is easy to wear, the back of the device has a strong metal clip to secure the monitor to a shirt, belt or helmet. The SGT P devices are compatible with SGT Docking Station and SGT IR Link. Both devices provide the function to download the data of the SGT single-gas monitor. The 30 most recent events can be stored on a data carrier.
SGT P can be calibrated or bump tested manually. The Docking Station will automatically calibrate four devices simultaneously (up to 12 devices per minute), which reduces downtime and gas consumption.
SPECIFICATIONS:
Detectable Gas Ranges:
CO2 = 0-5%Vol 
Output Specifications: LCD display of current reading with alarm sounder and vibrator

Sensor Technology: NDIR Non-dispersive Infra Red
Power Supply: DC 3.6V, 1.2Ah Lithium Battery
Operating Life: 5 Years - Replaceable sensor and battery

Operating Temperature: -20C to +50C 
Operating Humidity: 5% - 95% RH (Non-condensing)     
Dimensions: 49mm(W) x 84mm(H) x 40mm(D)
Weight: 93g  (Battery, clip included)
Alarm: 95dB
Enclosure Material: Polycarbonate and rubber
IP Rating of Enclosure:  IP67
Certificates & Approval:  This unit is not certified for use in zoned areas

HIGHLIGHTS
• Lightweight & Compact
• Stores up to 30 events
• Replaceable sensor and battery
• 2 Years Warranty
• IP-67
• Fast bump tests with Docking Station
• Visual, Acoustic and Vibration alarms