S4S Guardian® 1 Chlorowarn Chlorine Gas Detection System Standard Package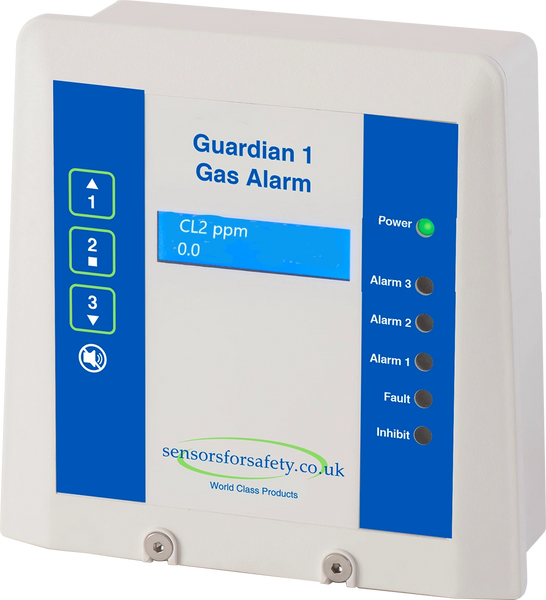 S4S Guardian® 1 Chlorowarn Chlorine Gas Detection System Standard Package
S4S Guardian® 1 Chlorowarn Chlorine Gas Detection System Package
S4S Guardian® 1 Chlorowarn
Single Point Chlorine (CL2) Gas Alarm Standard Package
Package includes:
1 off S4S Guardian® 1 gas detection control panel 230VAC
1 off S4S Guardian® Point SA  0-5ppm Chlorine (CL2) Gas Sensor 
1 off S4S Guardian Sonos Sounder Beacon
A fixed single point Chlorine gas alarm unit that meets the requirements for economic and reliable monitoring of gas levels in swimming pool plant rooms and similar applications where Chlorine gas may be produced as part of the chemical process.

The S4S Guardian® 1 Chlorowarn may be utilised as a standalone unit or as an addressable sensor forming part of the S4S Guardian® Plus CANbus addressable network system and therefore offering the features of our most advanced system.

Typical monitor locations are - public buildings, swimming pools, water treatment works, manufacturing and process plants.
NOTE: Delivery 10-15 Working days although we always endeavour to meet our Customers requirements wherever possible.
Featured Products