S4S Gaswarden GR Gas Alarm Sensor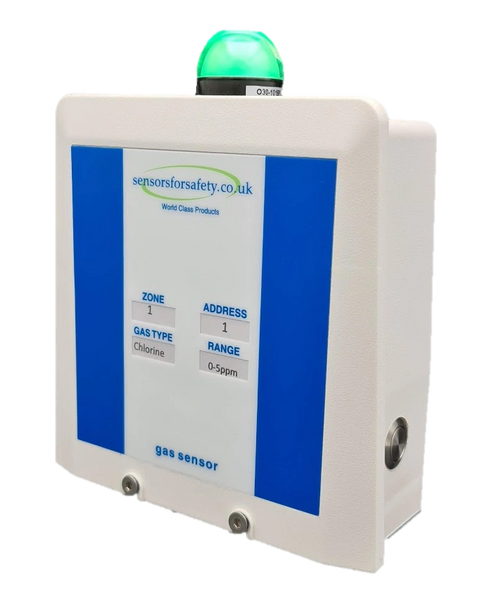 S4S Gaswarden GR Gas Alarm Sensor
S4S Gaswarden GR Gas Alarm Sensor 
Package includes:
1 x S4S Gaswarden GR Sensor (Choose from list)
1 x S4S Gaswarden Sensor Power Supply
1 x Gas Warning Sign
S4S Gaswarden GR is a fixed gas sensor that meets the requirements for economic and reliable monitoring of gas levels in a wide range of environments and applications. Initially designed for the monitoring of gases within cabins, enclosures and cabinets the addition of a mains supply input expanded its use into conventional areas of gas detection covering small laboratories, Nitrogen dewars, test rigs, boiler plant rooms, gas meter houses, battery charger rooms and many other commercial and light industrial applications.
The sensor has a 30mm domed LED light mounted on top which changes from Green to Red when gas is detected. There is also a 95dB (@1m) mutable sounder which activates should gas be detected.
Can be used as standalone or with the S4S Gaswarden multi sensor control system.
Up and running in minutes
Temporary or permanent
Transportable
Low Cost
Plug in 115/230VAC mains adaptor 
Ideal for test rigs and portable equipment applications
Featured Products