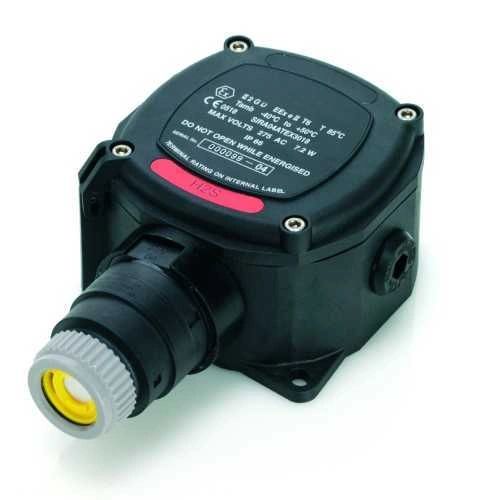 Honeywell Sensepoint
Honeywell Sensepoint
The Honeywell Sensepoint range of flammable, toxic and oxygen gas detectors
offer users a low cost solution to their gas monitoring needs, in or out of
doors and even in potentially explosive atmospheres (ATEX approval only).
Note: the flammable sensor is certified to +50°C only (see Honeywell Sensepoint HT
for higher temp ranges). Supplied with a pre-wired junction box, the
detector can be installed using conduit or armoured cable and glands
depending on individual site standards.
The junction box includes a hinged lid to ensure both hands are free to
complete electrical connections. Threaded M20 as well as ¾" and ½" NPT
clearance entries are included as standard, each one fitted with an
appropriate seal, so enabling the user to select the most convenient entry
size to use.
Each ATEX approved Sensepoint is supplied complete with pre-wired universal junction box (1 x threaded M20, 1x clearance 3/4"NPT,
1 x clearance 1/2"NPT, 3 x approved stopping plugs, earth continuity plate), instruction manual and factory set gas sensor as listed below.
NOTE: Delivery 10-15 Working days although we always endeavour to meet our Customers requirements wherever possible
Featured Products