S4S Guardian® 1 Single Channel Gas Detection System - Boiler Room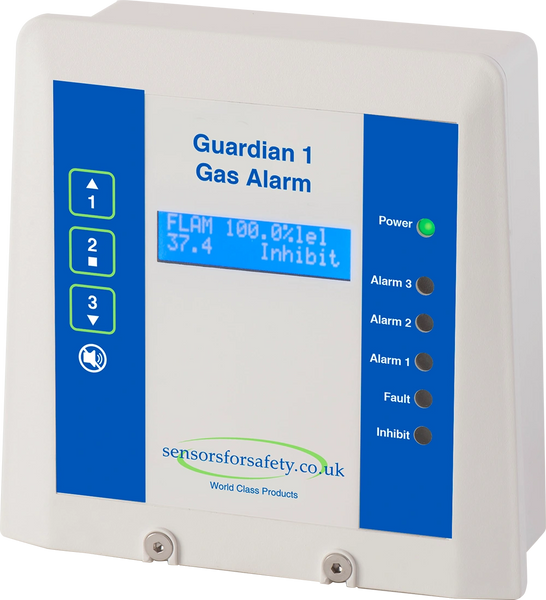 S4S Guardian® 1 Single Channel Gas Detection System - Boiler Room
S4S Guardian® 1 Single Channel Gas Detection Control Panel - Boiler Room
S4S Guardian® 1
Single Point Gas Alarm
A fixed single point alarm unit that meets the requirements for economic and reliable monitoring of gas levels in a wide range of environments from commercial premises through to heavy industrial applications that may require hazardous area sensing.
The S4S Guardian® 1 may be utilised as a standalone unit or as an addressable sensor forming part of the S4S Guardian® Plus CANbus addressable network system and therefore offering the features of our most advanced system.
Specifications:
Data logging
Three alarm stages + relays
4-20mA analogue output
Weather proof
Back lit alpha numeric full status display
Front panel access to set up and maintenance parameters
Internal or remote sensor options
Aspirated sensor option

NOTE: Delivery 3-5 Working days although we always endeavour to meet our Customers requirements wherever possible.
Featured Products