Calibration Gas Non-Refillable Cylinder Regulator
Calibration Gas Non-Refillable Cylinder Regulator
Fixed Flow Regulator (Model FF-100)
This Fixed-Flow Regulator fits our 112, 103 and 60 litre non-refillable cylinders, as well as the 34 Litre Aluminium non-refillable cylinder. It features an on/off knob with cylinder pressure gauge, and fits a standard C10 valve.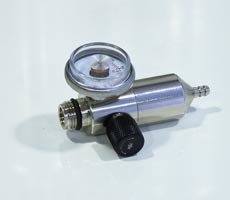 Variflow Regulator (Model VF-100)
This Variflow Regulator can be set to a number of fixed flow specific settings between 0.5 lpm – 5.0 lpm. It fits a C10 valve for our 34 litre, 60 litre and 112 litre Aluminium cylinders along with 103 litre steel cylinders.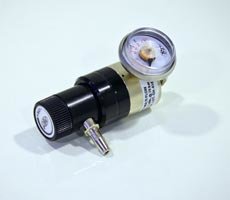 On Demand Flow Regulator
This Regulator is for use with instruments that utilise a pump to draw calibration gas.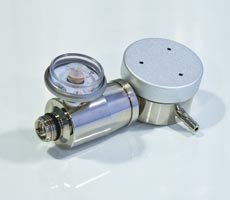 Fixed Flow Regulator (Model FF-120)
 This Fixed-Flow Regulator is designed specially to fit the 34 Litre Steel Non-Refillable Cylinder. Similar to the FF100, it features an on/off knob and a cylinder pressure gauge. It fits a CGA600 connection.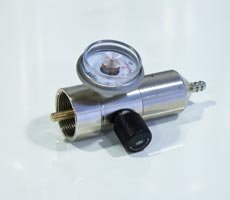 Fixed Flow Regulator (Model FF-20)
This Regulator fits our 12 Litre Non-Refillable Cylinder which has a screw thread valve. Its Features include:
-         On/off valve with mini flow meter
-         Septum for syringe use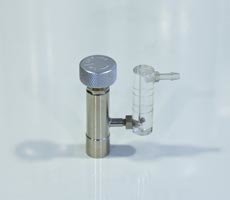 ---
Reviews